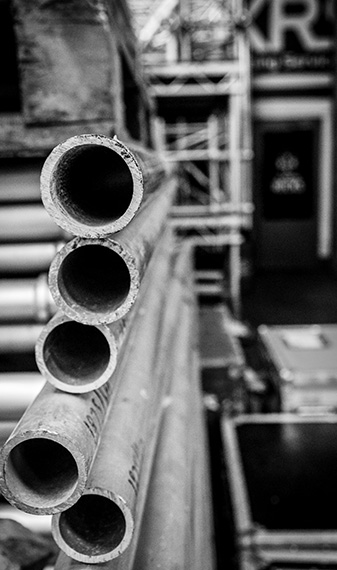 Knight Rigging Services is one of the UK's leading providers of rigging and stage design in the live production industry.
Established by Sven Knight, the company ensures that live events and productions look exactly as intended, operating without a hitch.
As a member of the Professional Lighting and Sound Association (PLASA), which is an internationally recognised body, we have one simple aim, to become the foremost company of its kind in the UK.
And that is exactly what we have achieved.
By expanding its boundaries, we have been able to look beyond the UK shores and works with a number of promoters on mainland Europe and across the globe.
With a set-list which would be fit to grace any stage on the planet, we have built up a reputation as the company to work with when it comes to set design and rigging.
From Cliff Richard to Oasis, Sarah Brightman to S Club Seven, with set design of Pop Idol and other huge TV favourites along the way, we have established itself as a trusted and influential business within the industry.
Constantly developing and evolving with advances in technology, we work with other industry leaders to come up with new and innovative designs which have wowed thousands across the globe.